TUESDAY NIGHT SLEEPING CLUB by hello!earth at ZOO TV
An immersive live streamed audio experience at your home. Prepare to enter the night like you never did before!
21.00 | Tuesday-Friday 9. – 26. August| ZOOTV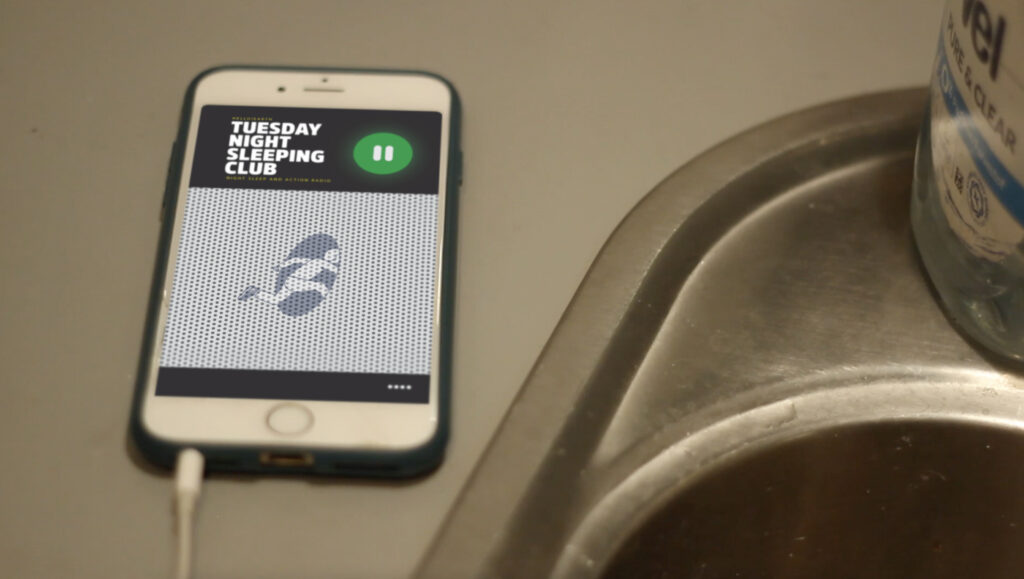 Tuesday Night Sleeping Club is a night and action radio which connects the sleeping city and allows us to experience how we already participate in the great community of sleep.
Join in the exploration of this community when we consciously step into the unknown and give in to the intuitive space of night and dreams – together.
From each of our homes, each in our own bed, hello!earth brings us through a series of nightly rituals and actions, each designed to prepare us for sliding through the keyhole and into the rift between reality and dream, into a state in which everything is open.
Does sleep possess the ability to become a new form of activism, in which we grant value to the magical, immaterial, and ineffective? How can sleep provide us with enriched knowledge of how we shape our societies and communities in our waking hours?
---
ABOUT HELLO!EARTH
hello!earth is Jacob Langaa-Sennek, scenographer and visual artist, and Vera Maeder, choreographer and performance artist. hello!earth has the participants in the centre as co-creators. The audience experiences, senses and acts in performances exploring our consciousness and the myth of reality. through several years, hello!earth has worked on developing staged processes contributing to a sharpened attention and consciousness in the search of new spiritual and sensory communities.
https://www.helloearth.cc/