ROCKY! by Fix&Foxy at ZOO Southside
Return of the loser. An actor, a pig, a real right-wing politician.
17.55 | 5. August – 20. August | ZOO Southside – Main House
"a jagged, disturbing piece … performed with an uncommon degree of bravery" – The Scotsman
"should appeal to fans of Lars von Trier" – The Scotsman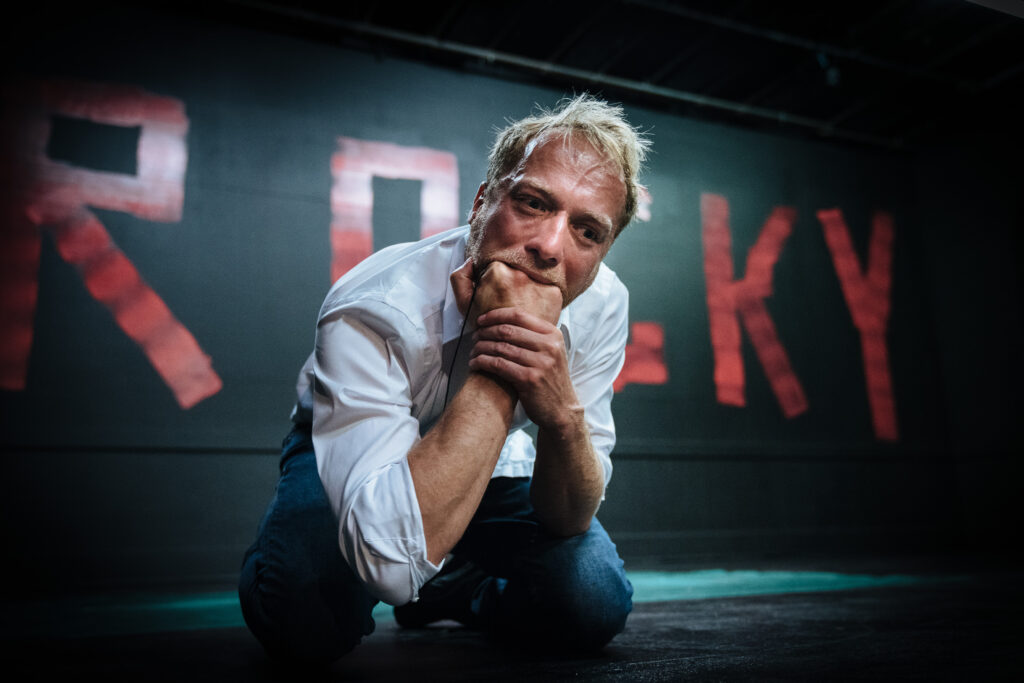 "This experience proved to me that theatre is able to deal with the most problematic discussions of zeitgeist and power" *****

Berlingske
Rocky is a white man, tired of being skipped in line, of being laughed at and seeing black
people making off with all the trophies. He wants the chance to win back his self-respect
and a place on the podium.
The artist and his audience of empathetic humanitarians loves to see the little man fight his
way from the bottom up, defeating prejudice and a system creating more people like him.
But what if all the Rockies rise and start beating up the artist, the audience and all their kind.
What if their values and existence is being defeated. If Rocky turns out to be the opponent
of the politically correct.

ROCKY! is a journey into a society and its many different Rockies. Rocky is not just one
person, but a multitude of people, a cleaved rightwing that cannot be contained in a simple
analysis. At the same time Rocky is a concept personifying the worst fears of the left wing.
---
ABOUT FIX&FOXY
FIX&FOXY has produced theatre and performance art for more than a decade. We want to engage with our society and address the times we live in by involving our audiences and by telling stories about the people who make up society. Whatever we do, we always entertain the element of surprise.

https://fixfoxy.com/en/